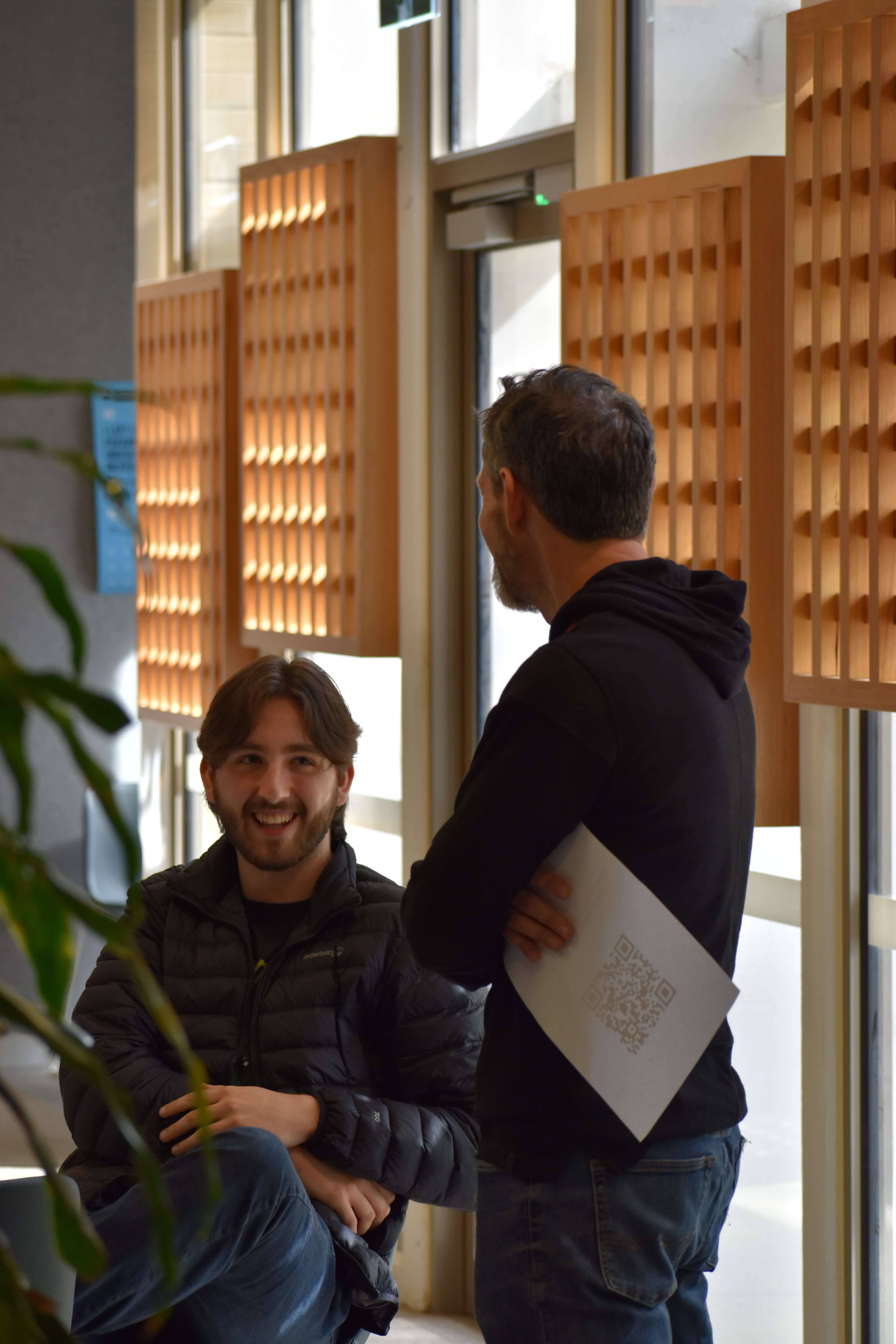 How To Apply
The application period for next years cohort is the 15th of April – 2nd of June 2024. Applications are only open to students in Year 10 at the time of application, as the Skyline Program runs for both VCE years. We accept applications via both school nominations and self-nominations, whereby a student or staff member may see the potential for the student to participate in this Program.
Whilst applications are only open to Skyline partner schools (see here for a list of partner schools), the process for a school to partner with Skyline is quite straightforward and does not require a huge amount of commitment on behalf of the school. If you are a student who wishes to apply but your school is not registered as a partner school, you can contact us or approach your school.
It is important to mention that Skyline predominately partners with schools that fall below the ICSEA (Index of Community Socio-educational Advantage) value of 1000, in order to support students who lack access to good educational resources and/or have experienced adversity.
Schools and students are encouraged to use the following criteria to identify suitability for the Skyline Program.
Students are currently in Year 10 and are typically aged between 16-18, with diverse backgrounds, identities, and circumstances.
Students are about to end their final years of secondary schooling and expected to complete Year 11 and 12 with a view to transitioning to tertiary education or career of choice.
All students must have Australian and/ or NZ citizenship and/ or hold a humanitarian visa as advised by the Federal Government. This will facilitate them in successfully transitioning to supported higher education within Australia and ensure their eligibility for HECS / HELP.
Students are faced with difficult challenges due to the level of their financial or social (low SES) adversity and often, academic isolation.
Students attend government schools (most likely low ICSEA) in Victoria.
Student may not otherwise complete VCE or transition to tertiary education or career of choice, without our intervention.
Students should be identified as having high-ability and/ or have high aptitude and/ or academically talented. A more detailed description of the identifying characteristics of these students can be found using the links below.
All students seeking support from Skyline and a place in the program will need to provide evidence of financial need as well as social challenges where applicable. Contextual differences and potential identifiers of vulnerable students that may create adversity can be found using the links below.
Schools are encouraged to nominate students based on eligibility criteria and note that Skyline encourages applicants from all underrepresented and/or marginalized groups. Note, Skyline's Gender Policy and Diversity and Inclusion Policy are available on request if you would like to refer to them.
In addition to the above, suitable candidates may include students who demonstrate leadership potential or contribute to their communities through service or events.
Explore the factors that can make a student eligible
The selection process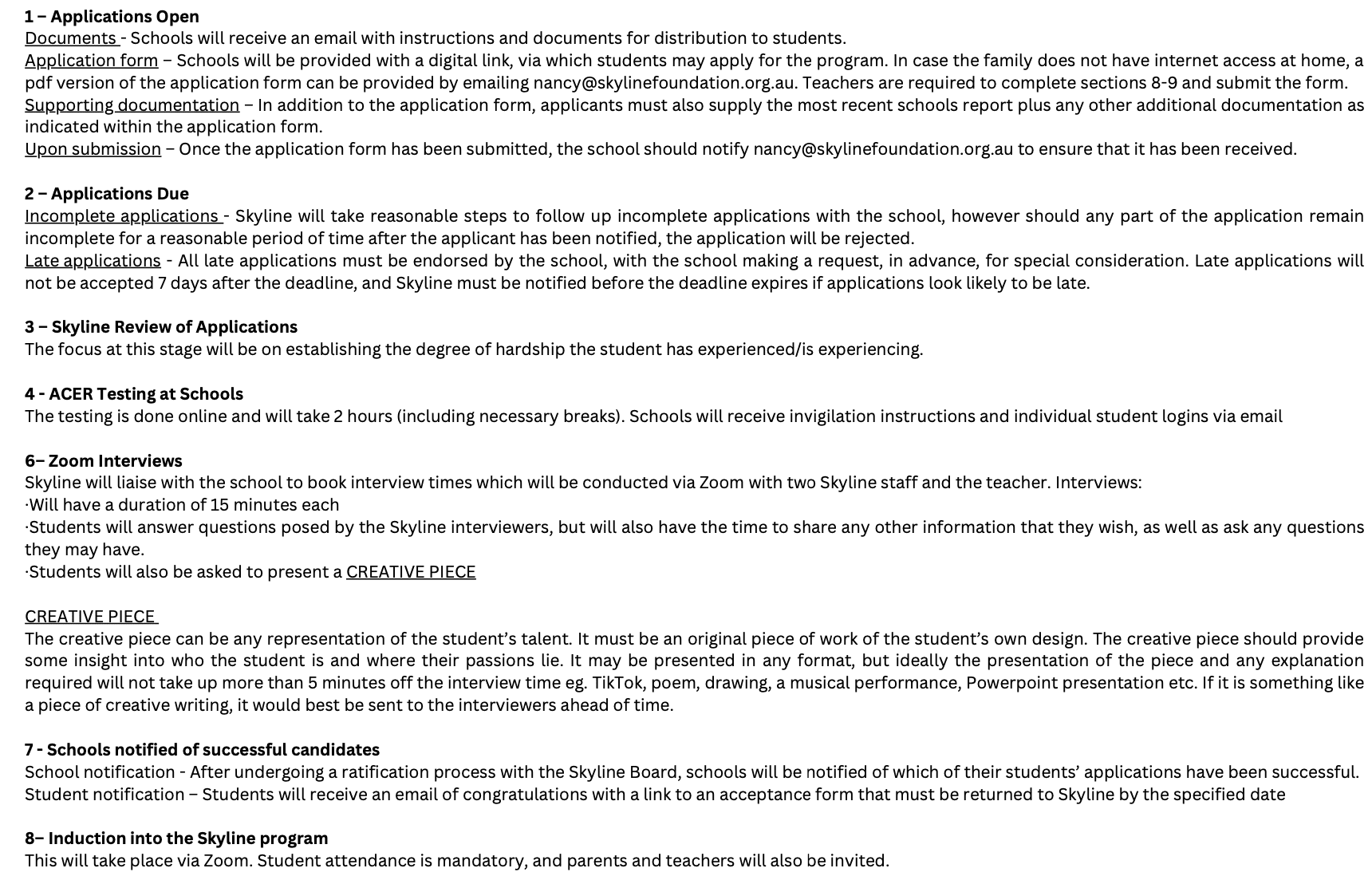 To understand more about the application process, to get information about our partner schools and how to become one, to get assistance with the application, and all other queries please contact either;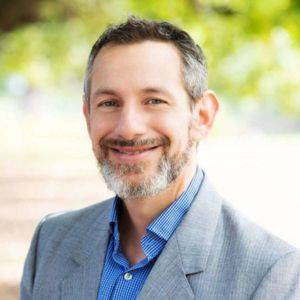 Martin Jellinek, Learning General Manager
P: 0432 556 775
E: martin@skylinefoundation.org.au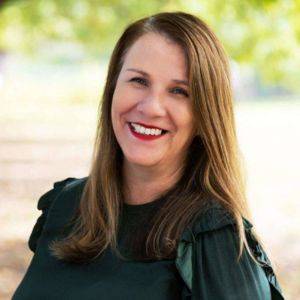 Nancy Polykandritis, Program Operations Manager
P: 0417 372 712
E: nancy@skylinefoundation.org.au