SKYLINE EDUCATION FOUNDATION
From Adversity To Opportunity To Success
To enable high potential students, navigating economic and social adversity to flourish in their communities.
SKyline Program
How Skyline Supports
The Skyline Program supports students from Government Secondary Schools across Victoria, by investing in four key areas. These areas are vital for equipping students with the best chance of success at school – and beyond.
Community
As students move through their secondary and tertiary education, they form a network of like minded peers, who, continue to support each other well into their future endeavours.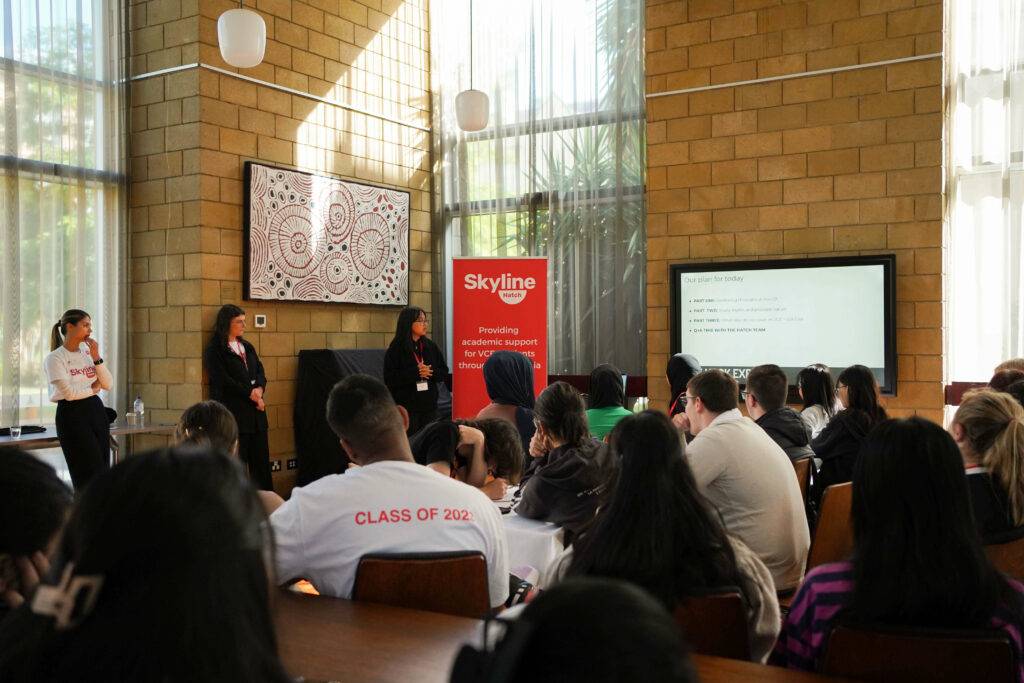 Education
Our students attend workshops focused on personal growth and development, including masterclasses, and residential camps. These activities take place outside of school hours and are offered to students free of charge.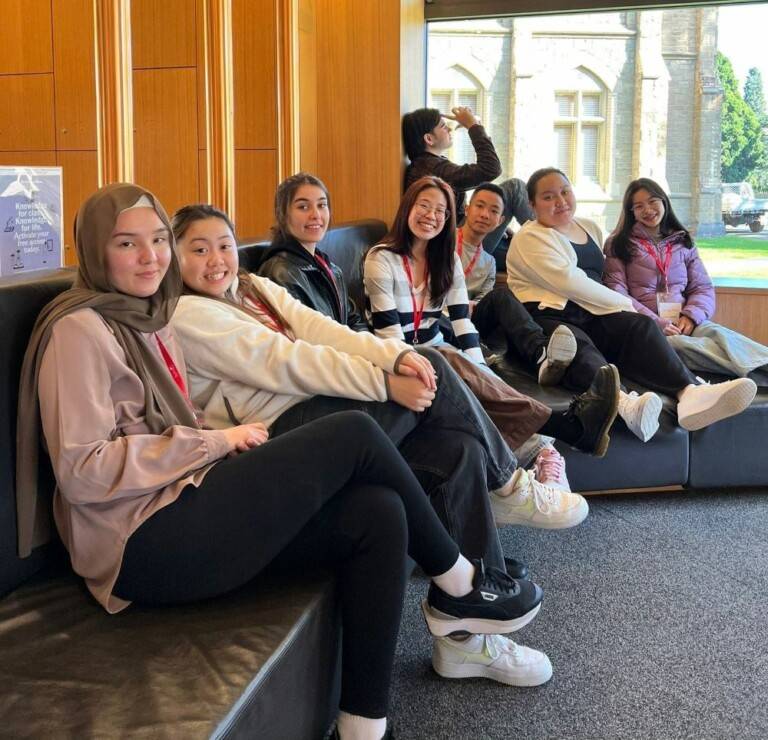 Wraparound Support
Our program establishes a comprehensive system of educational, emotional, and practical support and resources. This is achieved by creating a network that surrounds students and addresses their unique needs.
dONATE AND HELP A STUDENT SUCCEED TODAY
Your donation can help to ensure our most able and resilient students have access to materials, equipment and support, and can join us in our life-changing Program experience.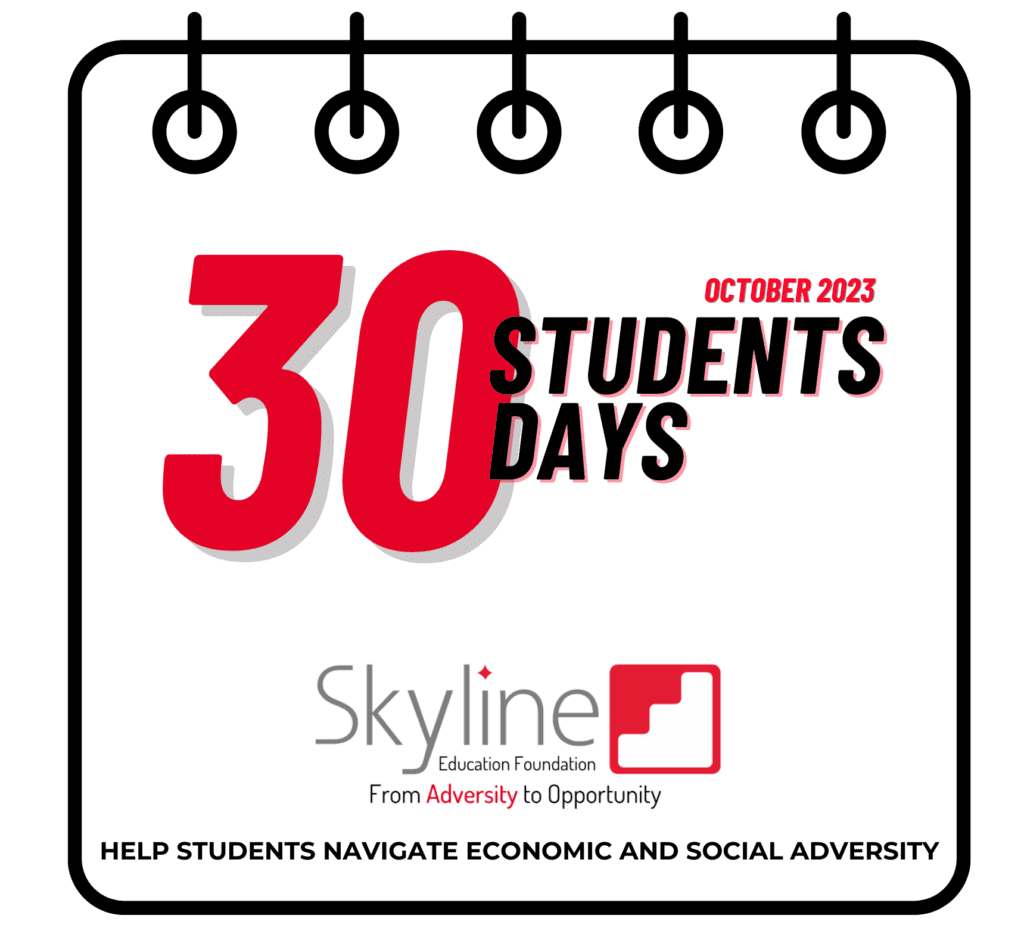 30 Students in 30 Days
Skyline is dedicated to helping students facing financial and social adversity to overcome obstacles and reach their academic and career aspirations. With today's escalating living costs, the demand for our program has never been more pressing.
Throughout October, the Skyline Education Foundation is raising funds to provide support to 30 students who are grappling with social and economic adversity.
Our signature Skyline Program, designed as a comprehensive wraparound initiative, has the power to redefine the trajectories of these students' success. This program is tailored to support students in need, particularly those from low socioeconomic backgrounds.
The program enables them to complete their secondary education and proceed to their preferred tertiary courses or employment opportunities, effectively breaking the cycle of intergenerational poverty.
$6,000 will sponsor one student for a year, granting them access to a distinctive wraparound program.
Your generous donation, big or small, will directly support high-potential students, enabling them to unlock their potential and turn their educational dreams into reality.
Reviews
What Our Students Say About Us
Through our wrap-around care model, we provide students with individualised support to cater to their needs. By the end of Year 12, our students have grown into more confidence, and capable individuals, ready to flourish in the world – whether that is in tertiary education or the workforce.