About us: skyline Foundation
OUR PURPOSE
To enable high potential students navigating economic and social adversity to flourish in their communities.
Our work at Skyline supports VCE students, who are academically talented, to become resilient leaders in the face of social and economic adversity.
We empower VCE students to thrive in education. We aid personal growth and development in a caring community, to allow students to reach their full potential.
Skyline helps students who may be at risk of leaving the school system early to support themselves and their families. Or to stop students 'falling through the cracks', as they deal with financial, emotional, physical, and family related challenges and adversity. In many cases, Skyline Program graduates are the first person in their family to complete secondary school.
The Foundation fulfils its mission for our students through the unique Skyline Program.
Since our first cohort in 2006, 96% of our students who graduate from the Skyline Program, have completed their VCE studies, and then transitioned to tertiary studies or the workforce.
The Foundation also advocates more broadly for high ability students with resilience in the face of challenges in Victoria. We also identify the educational changes needed support these students in achieving their potential and fulfilling their dreams through education.
"Not only can I say that Skyline has changed my life, but it is one of the best experiences in my life. Through the networks I have been introduced to, I believe I am surrounded by many people who support me." – Andreas, Student
Our Board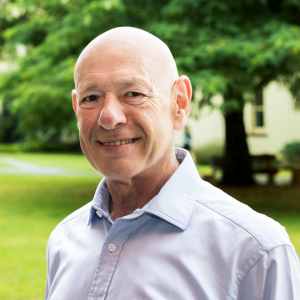 Stephen Adrian
Board Chair
Stephen is Consultant Director at ShineWing Australia, an organisation he has been with for more than three decades.
Stephen's skill areas include finance, tax and business structures. He is a director for a number of private companies, and a past director of listed public companies. He is currently a Director of the Australian Ballet School and Waterski and Wakeboard Australia, and a member of the MLC Foundation. Stephen authors the Company Directors Manual, recommended by the Australian Institute of Company Directors.
Stephen is a Chartered Accountant, a Fellow of the Taxation Institute of Australia and a Fellow of the Australian Institute of Company Directors and is a key member of the Skyline Hatch Advisory Team guiding the establishment and growth of Skyline's social enterprise since late 2020.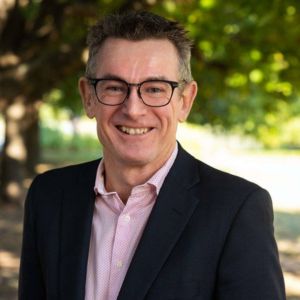 Alistair Mytton
Board Director
Alistair Mytton is a globally experienced Chief Financial Officer and Finance Executive. He is currently the Chief Operating Officer and Chief Financial Officer for Monash College, a wholly owned subsidiary of Monash University that delivers transition education services.
Alistair has lead diverse finance teams across multiple geographic regions.
He was previously with BHP for over 20 years and prior to that with Andersen for 10 years. Most recently Alistair was Head of Risk and Assurance for BHP with other prior experience including Divisional CFO roles. His experience includes Board and Board Committees, finance, risk management, insurance, capital projects, joint ventures, supply chain management and international taxation.
Alistair previously held directorships of Australian, UK, Canadian and South African companies. He is a member of the Institute of Chartered Accountants, a graduate of the Australian Institute of Company Directors and provides executive mentoring in the not-for-profit sector.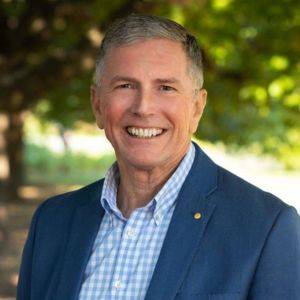 Simon Gipson OAM
Board Director
Simon has had an extensive international career in education, working as a teacher, leader and consultant across Australia, and in Thailand, Hong Kong, Cambodia, China, New Zealand, the United Kingdom and the United States.
Simon was Head of St Michael's Grammar School, an inner-city, co-educational independent school in Melbourne, from 2000 to 2017.
In 2009, he was named the Hedley Beare Educator of the Year by the Australian Council for Educational Leaders, and in 2012 was the first school principal to be named the Lynda Gratton Australian Business Leader of Year by the Australian Human Resources Institute. Simon was conferred with a national Fellowship by the Australian Council for Educational Leaders in 2013, and in 2014, was admitted as a Fellow of the Australian College of Educators "in recognition of his outstanding contribution to education". Simon was featured as one of Australia's most innovative and influential education leaders in "The Educator" magazine's 2015 'Hot List'.
From 2018 until the end of 2019, Simon was CEO of The Song Room, a national not-for-profit organisation that brightens the futures of Australia's most disadvantaged children with tailored, high-quality music and arts programs, delivered in partnership with schools across the country.
Simon currently works as an independent educational consultant and is the Anglican Archbishop of Melbourne's nominee to the Council of Trinity Grammar School, Kew.
In June 2020, Simon was conferred with a Medal of the Order of Australia (OAM) for "service to secondary education".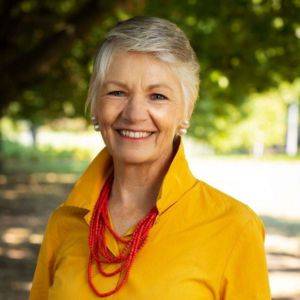 Amanda Derham
Board Director
Amanda Derham, B.A., FAICD, an experienced non-executive director, is a Venture Partner at Significant Capital Ventures. Amanda's portfolio career includes co-founder of a manufacturing start-up, and 10 years in marketing and stakeholder management in large corporates and federal politics. With a focus on the innovation sector, Amanda advises female founders through Scale Investors and is a director of The Agile Director. Amanda's hallmarks are an eternal curiosity and a preference for listening.
Amanda's connection with Skyline goes back many years when seeking career guidance with her determined eldest child. She is eternally grateful for John Cheetham's perceptive, wise counsel.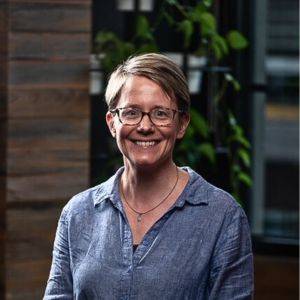 Clare Harper
Board Director
Clare Harper has a passion for education with over 20 years of experience in a broad range of international education and leadership roles within universities including recruitment and admissions, student services, scholarships and student enrichment and employability.
She has been a member of the Faculty of Business and Economics at the University of Melbourne as well as having worked at Monash College and the University of Nottingham.
Clare holds a Master in International Education and a Bachelor in French and European Studies.
Clare is currently the Senior Manager, Student Programs and Study Melbourne Hub, in the Study Melbourne team of Global Victoria. Study Melbourne is a Victorian Government initiative providing support and information to the community of international students, helping them have the best possible time while studying and living in Victoria.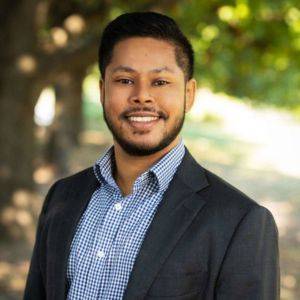 Ryan Gunasena
Board Director
Ryan is an alumnus of the Skyline Education Foundation Australia Program. Since graduating from the Program in 2009 he has remained an active leader in the Skyline community, currently Ryan is a member of Skyline's Diversity and Inclusion Committee, Governance, Risk and Finance Committee and Board.
Ryan also has over nine years of internal audit, risk management and governance experience, working with private, public and non-for-profit sector entities to enhance and protect their organisational value. He is currently an Internal Audit Manager at Genius Sports Group and has previously worked for AGL Energy, Ernst & Young and BDO Australia. Throughout his professional career, Ryan has established and passionately supported corporate philanthropy programs.
Ryan holds a Bachelor of Business (Accounting and Economics) and a Bachelor of Business (Banking and Finance) from Monash University. He has also obtained a Graduate Diploma of Chartered Accounting and is a Professional Member of the Institute of Internal Auditors Australia.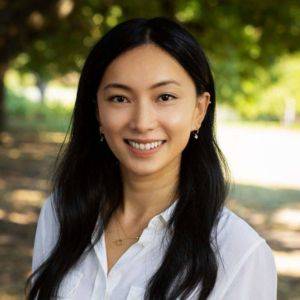 Thely Nguyen
Board Director
Thely's connection to Skyline started in 2014. She was introduced to Skyline to help strengthen the Alumni community and facilitate student workshops, and had the privilege of meeting many students.
Seeing Skyline's impact, she has since remained a supporter. She continues to be driven by the opportunity to contribute to Skyline's future – enabling more students to overcome challenges and find their path.
Thely has over 15 years of experience in financial services and management consulting, working with institutional clients on innovative growth and risk management solutions.
She currently works in strategy consulting with Strategy& at PwC. She holds a Bachelor of Commerce (Actuarial Studies) and Master of Applied Finance from The University of Melbourne.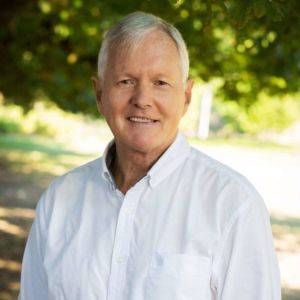 Roger Page
Board Director
Roger began teaching in 1980. Working initially in the Technical School division he was heavily involved in leadership roles in well-being and professional development.
He developed an interest and involvement in integrated curriculum and gifted education early in his career, and has been involved in the design and planning of several new schools.
Roger is the Foundation Principal of Nossal High School, the first purpose built co-educational government selective entry school in Victoria. He was responsible for the physical design of the school buildings and teaching spaces; the appointment of all staff; and the development of an ICT rich 21st century curriculum for high performing students.
While only 6 years old Nossal is one of the highest performing schools in the state and Roger is committed to ensuring that the school continues to implement innovative and creative approaches.
Our Ambassadors and Patrons
Our amazing Ambassadors and Patrons collaborate with us to advocate for the importance of supporting high ability students, as well as a more equitable access to education resources.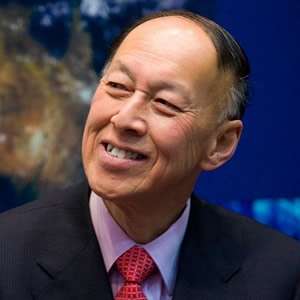 Kwong Lee Dow AO
Skyline Patron
Professor Lee Dow, former Vice-Chancellor Melbourne University and distinguished education scholar, is keen to support the approach which Skyline uses to build the confidence of talented students from disadvantaged backgrounds at a critical stage in enlarging their educational opportunities – both short term and long term.
For many years as chair of the Victorian Curriculum and Assessment Authority, and some of its predecessor bodies, Professor Lee Dow has been committed to easing and improving the transition which students make through the last years of school and in choosing courses and tertiary institutions for their subsequent professional careers and personal development.
There are many aspects to this process, spreading over years, and Skyline highlights and successfully enhances student self-awareness and knowledge of options and prospects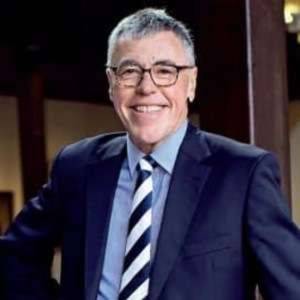 Campbell Bairstow
Skyline Patron
Campbell Bairstow grew up on a farm in Western Australia and was the first in his family to study at University. He has degrees in Politics and History, and Education.
He started his professional career as a History and English teacher in independent schools in Perth and Melbourne. He held senior roles in his first schools, and in 1990 became Principal of St Anne's and Gippsland Grammar School in Sale, Victoria, an Anglican Kindergarten to VCE school in Gippsland. Campbell then returned to Western Australia where he worked as an educational consultant and then for Scotch College as the head of marketing. In that time, he was also the Chairman of the Duke of Edinburgh's Award in WA.
In 2003 he returned to Melbourne to work in philanthropy and alumni relations at Trinity College at the University of Melbourne. In 2005 2006 he was the General Manager of Alumni Relations at the University of Melbourne, before returning to Trinity to be the Dean of the Residential College and Deputy CEO.
Campbell was responsible for oversight of the welfare and academic progress of more than 1,500 university students through his 12 years as Dean. He was also the head of all the Indigenous programs of Trinity and worked closely with the University of Melbourne in developing new curriculum and scholarship opportunities. The reconciliation of the first people of Australia and all those who have followed is a continuing passion for Campbell.
In 2019 Campbell moved to a part-time position as Scholarships Registrar at Trinity. He also has occasional consultancy work with the University of Melbourne, Teach for Australia and the Anglican Diocese of Gippsland. He has recently served as a trustee on the Stuart Stoneman Foundation based at Mt Macedon, and as a member of the Human Ethics Research Committee at the University of Divinity. He is an enthusiastic Action Planner at Braybrook Secondary College. Each year in that role he mentors and advises more than 50 Year 12 VCE students.
Campbell is learning French through the Alliance Francaise Melbourne, loves to travel with his wife Jill, and rarely misses the oppor tunity to watch the Geelong Football Club in action.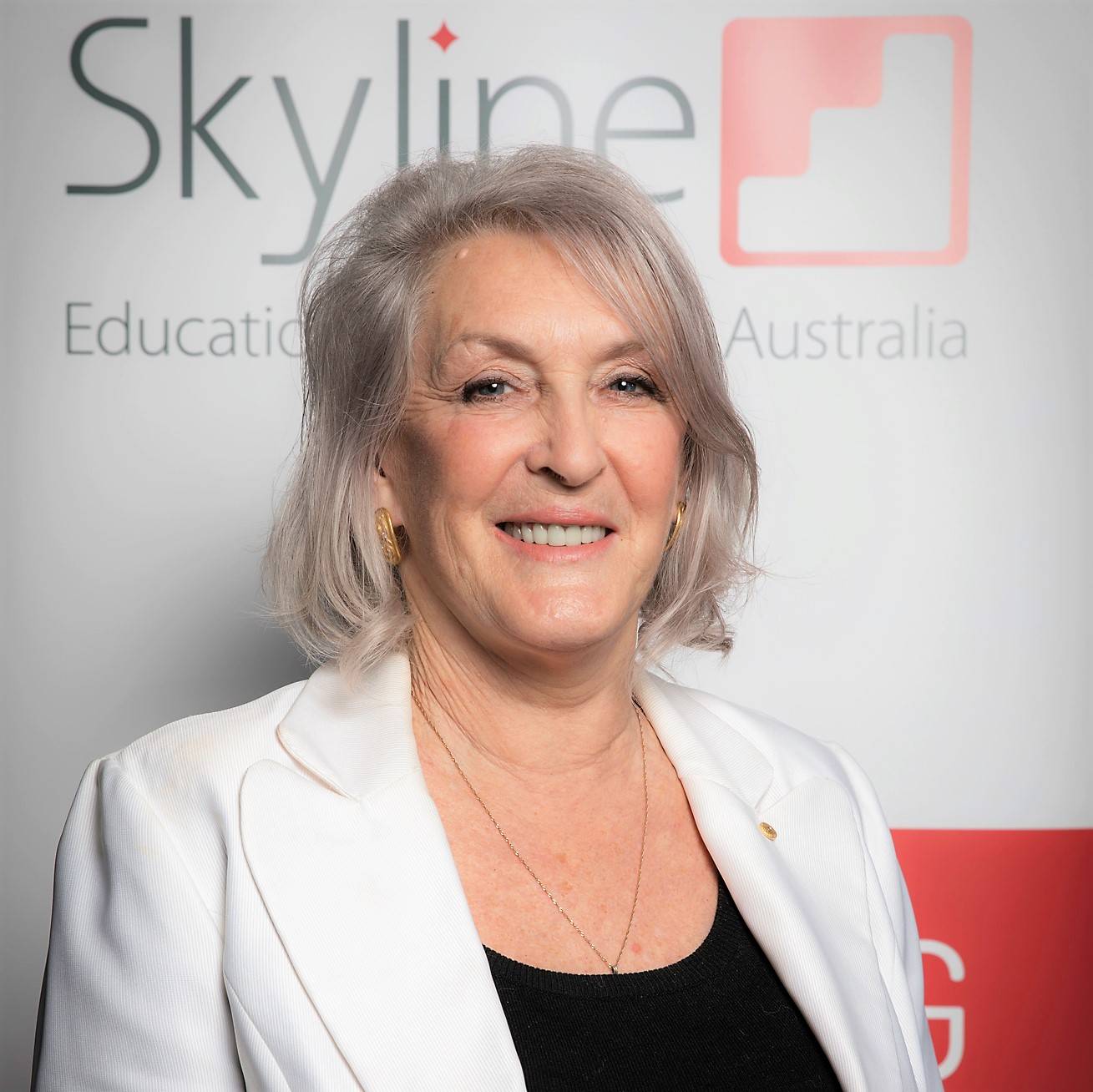 Bev Brock OAM
Skyline Ambassador
As a young student, Beverley would have fitted the criteria for the Skyline Program, so she understands firsthand the challenges our students face. Beverley is completely committed to the ideals and objectives of Skyline and the needs of our students.
Beverley received a scholarship to train as a science teacher and undertook post graduate studies in Special Education, focusing on gifted students. After teaching, she helped to run a business that employed 80 staff and also co-founded and ran a Foundation that cared for the disadvantaged in our community.
2021 was to be Beverley Brock's last year as a director on the Skyline Board, an anniversary of sorts (16 years), and a journey to cherish! Bev is now a Skyline Ambassador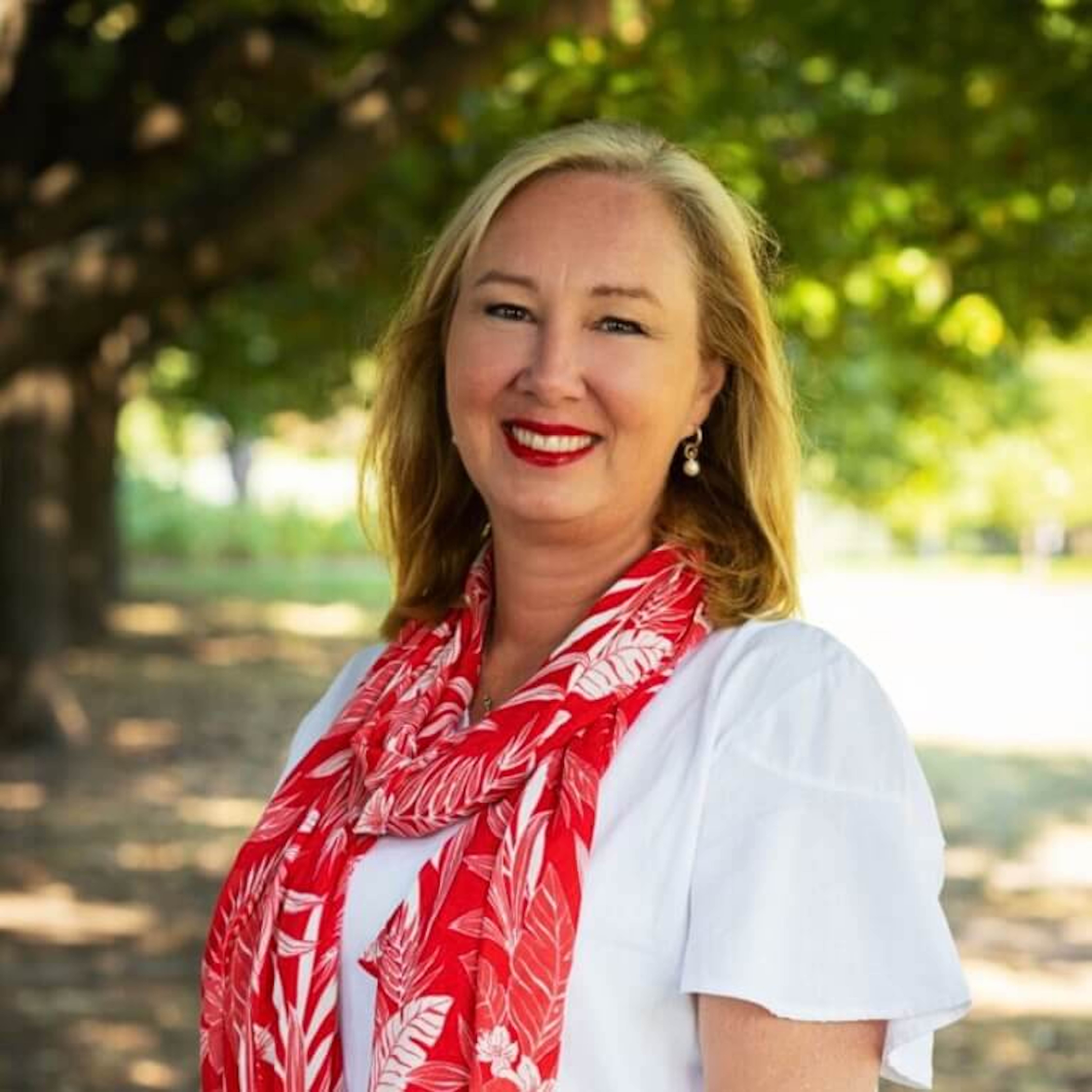 Katrina Reynen OAM
Former Chair
Katrina joined the Board over a decade ago, impressed with Skyline's comprehensive development program for students with unique needs. She believed that Skyline should be available to more equally worthy students and she has worked to make this a reality.
In May 2017, Katrina was appointed Chair of Skyline's Board. With a Master's degree in Gifted Education, she contributed to the Gifted Students Program in the Victorian Department of Education as a Policy Officer, and since, over 17 years, she has held senior positions in the Department, along with the role of Director of Global Education at Cisco. She was the Education Lead for SingTel/Optus and Vice President- Schools (Australia), at Pearson Education.
"My involvement with Skyline is one of the most meaningful experiences in my life. Working with these students and seeing them overcome their challenges gives me hope for the future and a sense of immense pride in them. We see potential in students where they don't yet see it in themselves and help them define and fulfil their dreams. What a privilege it is to be a part of this."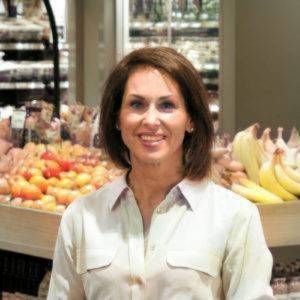 Tina Reddrop
Skyline Patron
Tina and her husband Michael own and operate independent supermarkets across Victoria and New South Wales. Having lived in regional Victoria for more than a decade, they became increasingly passionate about abating multi-generational poverty. As such they have, in their business and through their alignments with local community groups, made it a priority to give local teenagers empowerment pathways to own their future.
After several years of being a donor of the Skyline Program, the initiated an extension of the Skyline Program into Alexandra, Yea and Mansfield with a view to providing local VCE students with access to thrive through education and personal growth.
Tina says "Skyline provides a unique opportunity to invest back into our community by assisting young people to maximise their ability and transform their life through a rewarding and sustainable career. We are delighted that community leaders in Alexandra, Yea and Mansfield have generously joined us to grow the number of student positions we can offer and therefore the impact for our local gifted and academically talented students to enable them to realise their dreams".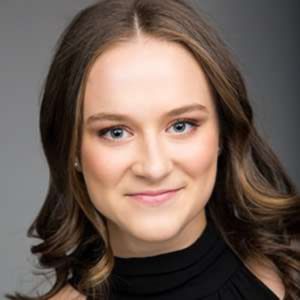 Ella Stonier-Watson
Skyline Ambassador
Ella Stonier-Watson is Skyline Education Foundation's inaugural Youth Patron. Ella paired Skyline with the APS Foundation; making Skyline the object of their fundraising.
Ella graduated in 2018 from Caulfield Grammar School as School Co-Captain, Debating Co-Captain and a School Committee Member. Ella is currently studying Commerce at Monash University and is a member of the Financial Management Association of Australia.
Our Operational Team
Our dedicated and passionate team support our students to be the best they can be.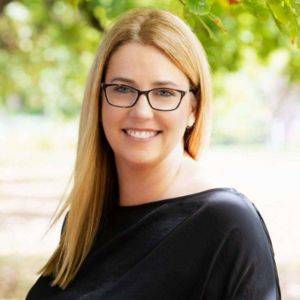 Bridget Sutherland
Chief Executive Officer
Bridget has worked in health, homelessness, aged care and community development ensuring that people who experience disadvantage receive the best care and support available. She is also passionate about those experiencing systemic disadvantage having a voice in developing policy and programs designed to support them.
Most recently working at Red Nose Australia, she oversees their education, research and advocacy programs to ensure they deliver on Red Nose's mission to save little lives and advocates to ensure the wider community understands the devastating impact felt by families whose baby or child has died.
Joining Skyline in April 2022 as Chief Executive Officer, Bridget looks to continue the tremendous impacts the team deliver to our Students and Alumni.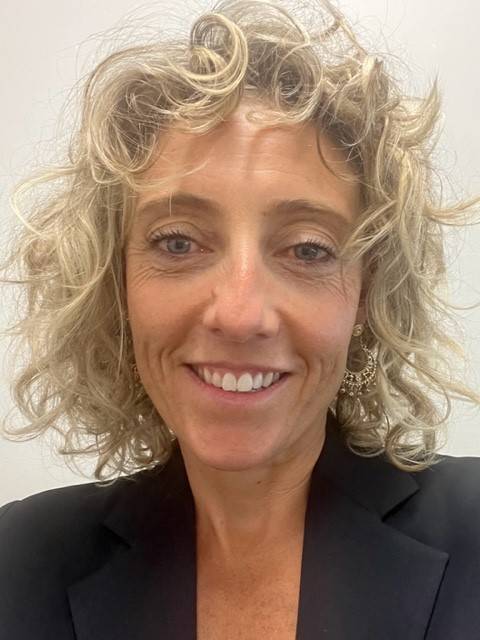 Rebecca Hasler
Philanthropy Executive
"Education and well-being go hand in hand. They create knowledge, build confidence, and break down barriers to opportunity. It is a privilege to help support Skyline students and alumni, to feel empowered and help open the door to opportunities and a positive sense of self."
Rebecca (Bec) Hasler brings experience across sectors, including finance, sport, community, and healthcare. Her career highlights include senior management positions at The Bays Healthcare Group, Australian Golf Foundation, GWS Giants Foundation, and Children's Medical Research Institute.
As Philanthropy Executive, Bec facilitates key relationships with donors, partners, and the wider community. She is responsible for fundraising and philanthropic partnerships to support the growth and sustainability of Skyline Foundation programs.
Joining Skyline in March 2023 as Philanthropy Executive, Bec's drive is to ensure philanthropic support grows to continue to empower Skyline students and Alumni with opportunities and support for their success and well-being.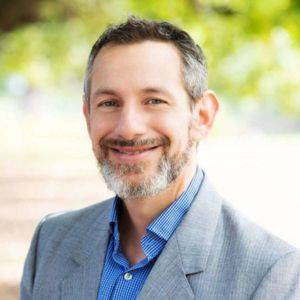 Martin Jellinek
Skyline General Manager Learning Services
Martin is driven by improving student well-being and outcomes. He specialises in recognising the potential in high ability students and supporting them to reach their full potential. His work has always involved implementing the necessary change through the establishment of better support networks and helping the students to recognise their true worth.
He has always recognised the power of education, whether through youth leadership or guiding clients through the wilds of Southern Africa. Although he also comes to Skyline with 12 years of formal educational experience in both the secondary and tertiary education sector. Much of this time has been spent in providing education for Gifted and Talented students and the teachers who teach them.
Martin has taught both the VCE and the International Baccalaureate in domestic and international settings. As well as secondary teaching he has also held senior management roles in schools, run outdoor education programs, coordinated Gifted and Talented programs and lectured at the University of Melbourne in the School of Education.
He completed and undergraduate degree with honours in Science, followed by a Masters degrees in both Teaching and Education, specializing in Gifted and Talented education and Curriculum development.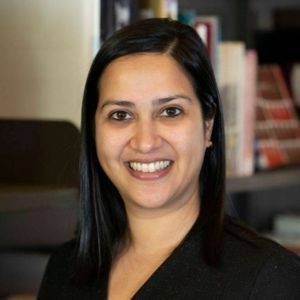 Jigna Desai
Skyline Program Manager
Jigna is a highly motivated educator and problem-solver with diverse experience across the private, public and non-profit sectors. She is committed to increasing equity in and through education.
Most recently, Jigna completed Teach for Australia's rigorous Leadership Development Program. Whilst teaching VCE English and Business Management, her teaching philosophy was underpinned by a focus on student wellbeing, growth mindset and data-informed teaching strategies.
Previously, Jigna worked as a marketing and strategy professional with experience across three countries for a wide range of organisations and clients. Her career change from business to education was driven by a love of learning, the pursuit of educational equity and a passion for improving the student experience. She holds a Master of Teaching (Secondary), an MBA from ESADE and a Bachelor of Arts from UNC – Chapel Hill.
Jigna has experienced the transformative power of education first-hand as the daughter of immigrants and is thrilled to work alongside the incredibly inspirational and resilient Skyline students to help them realise their full potential in the Skyline Program and beyond.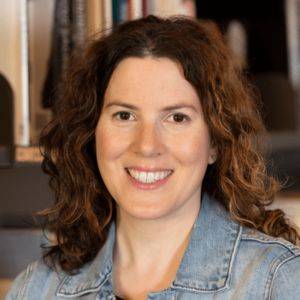 Sarah Segal
Skyline Program Manager
Sarah is a passionate youth professional with over 10 years' experience working in the education and community development sectors.
As a senior facilitator of a youth community group Sarah realised early on the importance of providing inclusive spaces for young people to be their best selves. This led her to develop and implement leadership programs for school students whilst working as Youth Engagement Officer at YouthLaw.
Sarah's knowledge and understanding of Victoria's young people comes from working firsthand with diverse cohorts of young people at The Reach Foundation where she led teams to create innovative school workshops, managed large-scale events, and directly mentored her team.
She has developed strong program management skills and was previously training skilled volunteers to work in early years centres and schools to provide comprehensive support to children.
Sarah has always been a strong advocate for young people and is driven by the belief that education has the power to open doors and unlock potential.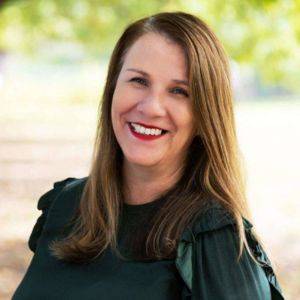 Nancy Polykandritis
Skyline Program Operations Manager
Nancy contributes over 20 years of corporate experience across the financial services and not-for-profit sectors. Having worked as a Portfolio Manager and Financial Advisor to High Net Worth and Philanthropic clients, Nancy understands the importance of building enduring and trusting relationships.
Supporting the Program Team, Nancy looks forward to engaging with students and the Skyline Alumni community to support them and to see them flourish.
Nancy believes that having a support framework will allow students to thrive and reach their full potential whilst in the Skyline program and beyond.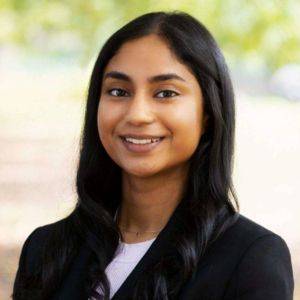 Ashleigh D'Souza
Program Manager Assistant
Completing her VCE during COVID lockdowns taught Ashleigh resilience and has given her new insights into her strengths, which has made the transition into tertiary studies easier.
Ashleigh believes that having access to education and equitable opportunities within society empowers individuals to strive for successful futures.
She is a first year Uni Student that is currently navigating her way through her bachelor's degree in Data Science at RMIT.
Ashleigh looks forward to her role with Skyline and contributing to the overall vison and values that encourage each individual student to flourish. She is excited to connect with and learn from a diverse student cohort and team to ensure every student can reach their full potential and thrive beyond Skyline.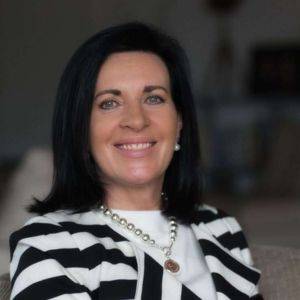 Kerryn Warner
Skyline Executive Assistant
As a member of the Skyline management team, Kerryn is inspired and enthusiastic to support the organisation's valuable work and looks forward to contributing with our partners to potential life changing outcomes for our gifted and academically talented students who have been challenged early in life.
Kerryn believes that if our community is to flourish, we each have a responsibility to lead. It's vital that we nurture our young people, empowering them to thrive, and providing them with access to resources. In doing this, we can make a difference.
Kerryn contributes 35+ years of experience working as an Executive Assistant across various sectors and has a love of working for smaller enterprises. She has worked with organisations at CEO, Director and Senior Executive levels, managing essential responsibilities. She is passionate and committed to providing high level support, creating enhanced solutions and positive outcomes, delivered with excellence.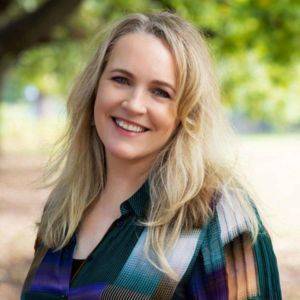 Sally Watts
Skyline Hatch General Manager
Sally believes in the power of education to transform lives and create a better world. She brings extensive experience in leadership and business development roles across the not-for profit, corporate and government sectors at organisations including Western Chances, Telstra and Sustainability Victoria.
At the heart of Sally's achievements is ensuring that strategies and activities are centred around an understanding of individual, organisation and community needs. Sally thrives on bringing people together to achieve shared goals and building and nurturing strong networks and relationships to deliver big and long-lasting impact.
Sally is inspired by the amazing young people that the Skyline program supports and empowers. She is passionate about reducing societal inequities so that all young people have the opportunity to achieve their career and life goals.
Through Skyline's new social enterprise, Hatch, Sally believes we have an opportunity to deliver extraordinary education experiences and life outcomes for more young Victorians.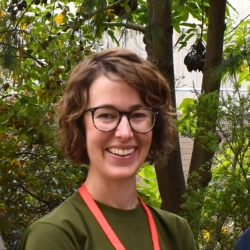 Laura Duncan
Skyline Program Manager
Laura holds over 10 years of experience engaging with culturally and linguistically diverse communities in various program, policy and development contexts.
During this time, she gained invaluable experience project and program management, grants administration, public speaking, partnership development, and staff supervision. 
Holding a Graduate Certificate in Community Development, central to her work is a strengths-based approach underpinned by principles of empowerment, inclusion, social justice, self-determination, and redistribution of power; whereby community members—recognised as experts in their own lives—are empowered, resourced and supported to play a decisive and influential role in the design and delivery of development projects.
Caring deeply about social justice, community wellbeing, and lifelong learning, Laura is excited to bring her passion and transferable skills to supporting young people in the Skyline program to realise their aspirations.
Our Operational Advisors
Our dedicated and passionate advisory team supports and advises our organisation.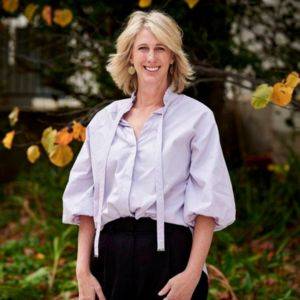 Allison Gibson
Skyline Hatch Advisory Chair
Allison is a businesswoman, an entrepreneur and humanitarian who has supported and empowered some of the most vulnerable citizens and communities in Australia and around the world. Her pursuit of social justice has taken her on a path where she has been given an intimate insight into the issues and injustices faced by marginalised communities. Allison believes systemic change and education are the vehicles for social, economic and political transformation and advocates for multi-dimensional approaches to education which includes core education, personal development, life skills and economic competencies.
Before joining the Skyline board, Allison had over five years' experience as an engaged philanthropist with the Skyline Education Foundation. Allison was touched by the impact the Program had, not only on the recipients but also on their families, their school and on our society in general.
Allison was a non-executive Board Member at Skyline for 10 years and is now an Advisor to Skyline Hatch, where she is working with the team alongside the Centre for Social Impact, Swinburne to develop a sustainable social enterprise model.
As a donor, she is also able to provide the Foundation with first-hand experience in donor expectations and access to other donor networks.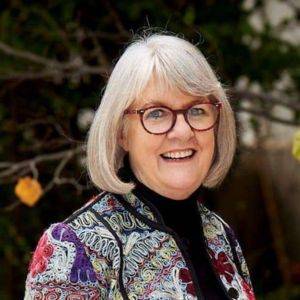 Dr Elizabeth Hartnell-Young
Leader In Residence – Education
Dr Elizabeth Hartnell-Young has been a school teacher and principal, and a research director in Australia and the UK. She is a passionate advocate for learning for all and enjoys mentoring emerging leaders and researchers as well as writing creative non-fiction.
She is currently working in the Melbourne Graduate School of Education at the University of Melbourne, following Director roles at the Australian Council for Educational Research and the Department of Education and Training Victoria.
In 2017 she co-founded Honour a Woman to ensure women's achievements are justly recognised through the Australian Honours system.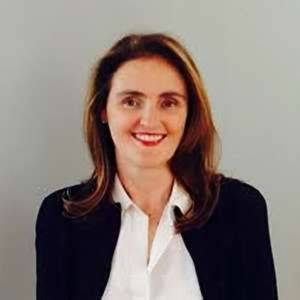 Wendy Bonnici
Skyline Hatch Advisor Board
Former Skyline Director, Wendy Bonnici is a company founder and innovator who has launched, built and led high-growth businesses as start-ups and within large enterprises alike. An experienced advisor, she has also contributed knowledge, capital, and connections to mid-market and emerging ventures.
Wendy's leadership in the seeding of Skyline Hatch, our social enterprise has been instrumental, initially as a Skyline Director and now pivotal in the Skyline Hatch Advisory Team.
Wendy's professional background includes 25 years' experience in Human Resource Management across a variety of industries.
Wendy's priorities are specific but wide-ranging:
Empowering female leaders in early stage businesses through scale, Australia's only women-led angel investment group;
Collaborating with trusted non-profit organisations; as well as initiatives that build a more creative, equitable, and inspired society.
Concurrently with her Skyline Hatch Advisory Team commitments, Wendy sits on the advisory board for MPower Mecca Cosmetica and chairs her Family Foundation. Wendy also mentors young professional women who have begun their leadership journey.