VALE JOANNE LEE DOW OAM
The Skyline Education Foundation community is saddened to hear of the passing of Joanne Lee Dow OAM, wife of our esteemed Patron Emeritus Professor Kwong Lee Dow AO. We pass on our sincere condolences to Kwong and family from our whole community of Students, Alumni, Staff and Board.
Newsletter - October 2021
MESSAGE FROM OUR CEO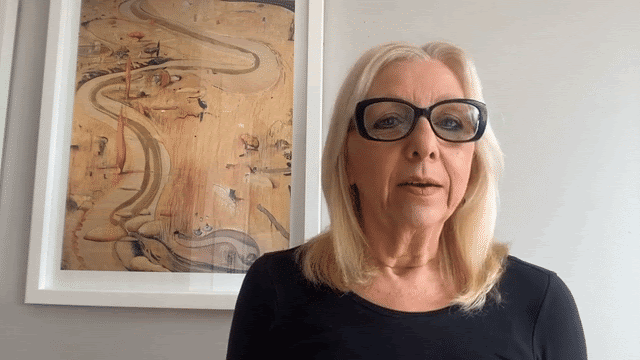 Click HERE to hear Skyline CEO, Jane Sydenham-Clarke share a heartfelt message especially for our Skyline Students and Alumni on behalf of us all during this important time of the year.
SKYLINE LAW ROCKS – BACK IN SESSION!
Tuesday 23 November 2021 6:30pm Brunswick Ballroom
(Existing Tickets are Transferable)

We're back in session and our Law Rocks Battle of the Bands for Skyline event is proceeding as planned! With limited tickets remaining, make sure to join us for the ultimate concert of the year! – supported by our partners Law Rocks, produced by our brilliant Patron Justice Lex Lasry AM QC, Supreme Court Judge extraordinaire – also spiritual heart and lead drummer of the Lex Pistols, and hosted by legend himself Red Symons!
Book now for the battle between four rock bands made from the Victorian legal glitterati:
The Lex Pistols
Buncha Counts
The Padres
The Rip Offs
SWEAT FOR SKYLINE!
Thank you everyone for your support to Sweat for Skyline!! We are so grateful to have raised $16,103 to enable our work. Particularly congratulations to our wonderful Greencap Team raising the highest amount $2,746.34 including the incredibly generous matching from Greencap doubling Team members efforts!

A huge thanks to our brilliant Jasmin Isobe raising $1,375.00 and Arnold Sydenham-Clarke is proud to report that he met both his fundraising and weight loss targets! Thank you all!
SKYLINE'S CLASS OF 2021 GRADUATION AND CLASS OF 2023 INDUCTION CEREMONY
Hold the date!
2pm Saturday 27 November 2021.  Another inspirational ceremony is in the making – don't miss out! Students and Alumni are preparing as we speak for you!
As we approach the end of the extraordinary year that was, we especially wrap around our brilliant Students – our leaders of the future!
It is with great pleasure that we share a window into the life of just one of our incredible Students with such immense potential to make a huge difference in our world. Introducing, thanks to the wonderful pen of Melanie Sheppard – our brilliant Hoangan Nguyen – who we lovingly call Danny – enjoy!   
Read Danny's amazing story here.
Leader in Residence – Education
This month, Dr Elizabeth Hartnell-Young as Leader in Residence – Education shares her thoughts on:
Networking: why both weak and strong ties are important

The 'Skyline Family' is made up of people with strong ties, creating a supportive group. In contrast, weak ties are people you don't know well, those who can connect you to other affinity groups, such as employers, artists, politicians and sporting clubs. 
Within a network of strong ties, people with weak ties outside the core network provide 'bridges' to other networks. You can read the full article HERE.
Insights from the desk of Program Manager David Parncutt
As David co-leads, along with Rachel Curtis, the Skyline Program this year, this month he shares insights from his role.
What impact has remote learning had on Skyline Students?
Just as the pandemic has impacted the world differently, remote learning – and the numerous shifts in and out of lockdown have impacted students differently.
In my role as Program Manager at Skyline, I work with 60 Students and over a dozen Schools across Victoria and it has been interesting to see how different Students have responded to the changes thrown up by the pandemic.

The Students that have struggled during remote learning have dealt with similar issues. You can read about how students have responded and the issues they've faced HERE.


Skyline Hatch VCE Exam Revision Series in Partnership with UBS Success!
Skyline was able to provide another engaging and inspirational Exam Revision Series for the benefit of all VCE Students.

Thanks to the amazing generosity of UBS, we had 1656 attendances from VCE Students across over 130 schools and have already had a flood of Students wanting access to the session recordings. To ensure Victorian VCE Students receive as much support coming up to VCE Exams, we're proud to offer access to the entire revision series free HERE.

The five-day Exam Revision Series was designed to help Students walk into exams with confidence. Led by high-achieving Tutors including Skyline Alumni and their peers, each session will provide all the exam information that Students need, including exam strategies, practice questions and more.

About Skyline Hatch
Skyline's social enterprise, Hatch, leverages over 15 years' proven track record in Skyline delivering academic and wellbeing support to optimise outcomes for VCE Students. 

Hatch offers Exam Revision, SAC/GAT masterclasses, tutoring, coaching, personal development and mindset programs that support Teachers to deliver more for their Students. Our Team includes extraordinary Skyline Alumni and leading wellbeing educators. 

All Hatch profits are returned to Skyline Education Foundation Australia to fund more Students to join Skyline's unique two-year VCE Program. Sign up for Hatch Services HERE!
Spotlight on our Alumni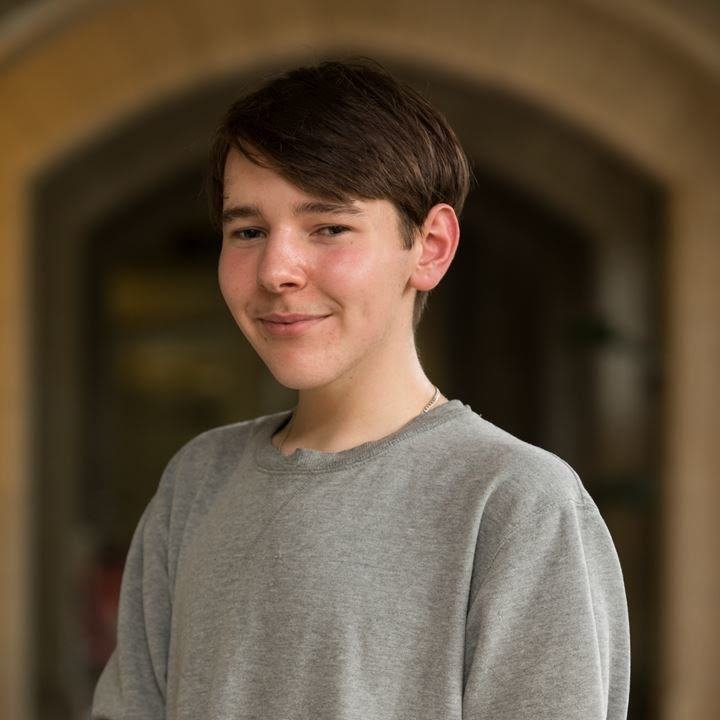 Liam Jones, Class of 2020, has joined the Skyline team in a few amazing ways.
He is an outstanding, some would even say ROCKSTAR Tutor for Hatch where he has been able to create next-level online engagement.
He is also doing incredibly important work helping Students and Alumni struggling with food security during the pandemic by connecting them with local agencies who are providing fresh food and cooked meals.
And Liam has also just joined the Mentorship Program where he will support Year 11 VCE Students through to the end of their scholarship at Skyline.
It has been a joy to work with Liam and watch him develop and build confidence through his outreach, tutoring and mentoring work.  
KUDOS TO OUR BRILLIANT TREASURER!
It is not surprising that our wonderful Treasurer Alistair Mytton has been recognised through Our Community's Commonwealth Bank funded Not For Profit Treasurers' Awards for his outstanding contribution to the Australian Community as our most valued Treasurer of Skyline Education Foundation!
Thank you Alistair for everything you do for us – we are so grateful for your generosity, patience and expertise.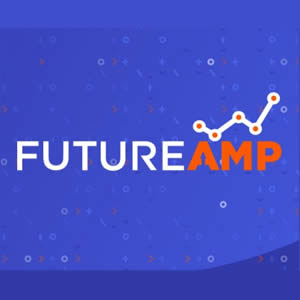 How magnificent to become an Impact Partner with the extraordinary platform Future AMP helping Students to build employability skills, discover industries and plan their career path, anywhere, anytime for tomorrow's workplaces.

We are very grateful to Madeleine Grummet and colleagues for choosing Skyline as a collaborator and for making this very powerful resource available to our Students and Alumni.
Amazing news! The generosity of the wonderful Edrolo Team continues with their latest announcement that they will now provide Skyline Students free access to their incredibly valuable Units 1-4 standard and online subject resources!

This is a game-changing development for our Students and we are hugely appreciative to Ben, Reuben and the whole Edrolo Team for backing our Students and giving them this terrific boost!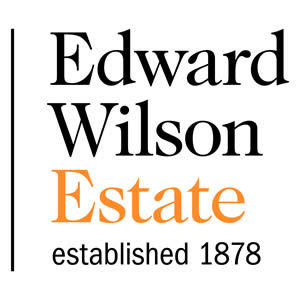 We are hugely thankful to our generous supporters at The Edward Wilson Estate who have gifted a major donation to support catalytic change in our social enterprise Skyline Hatch.  Thank you Fleur, Jo, Julie, Lesley and everyone at The Edward Wilson Estate in memory of the great journalist and owner of The Argus – now known as The Age.

We are so grateful to honour Edward Wilson's legacy, dedicated to the people of the State of Victoria. Thank you for your kindness, entrepreneurialism and innovative approach empowering us to build our social enterprise to support more Victorian high potential Students challenged by their circumstances, in our transformational core Program; and to meaningfully employ our Skyline Alumni as leaders to share their IQ and EQ talents as inspirational role models with VCE Students widely.
Thanks to our generous donors, Skyline has supported 399 Students to date with a 94% retention rate. Today we have approximately 260 Alumni and 132 Students in our transformational VCE Program, through which last year, like most, 100% of our graduates successfully completed their VCE.
We extend immense appreciation to our generous partners:
Skyline acknowledges the Traditional Owners of our lands and we pay respect to elders past and present. We recognise Sovereignty was never ceded and regret that there is still no Treaty. 

At Skyline Education Foundation Australia, we are dedicated to equality, and value diversity and inclusion.