Winter Masterclasses

June Masterclasses created an opportunity to connect with our Students again as they take a well-earned School holiday break. The focus in these sessions is understanding motivations to inform their decision on higher education pathways.

Prior to the Masterclasses, Students completed the Motiva questionnaire and results were examined together with David. Monash University briefed Students on opportunities. Alumnus Adrian presented on Skyline Hatch and tutoring, Leah furthered mindset development, Rachel presented on SEAS applications, Alumna Petual presented on the Alumni Mentoring Program and Alumna Tina worked with Students in their Community Gallery profiles.

We are very proud of the strong NPS – 77 and 82 for Year 11 and 12 respectively and scores out of ten for the Masterclasses with 87% of Year 11s rating 8 or more, while 92% of our Year 12s scored similarly.
Reminder from Program Manager Rachel Curtis 
As we enter the second half of the year, Skyline encourages our students to turn their attention to VTAC applications and getting ready to submit a SEAS statement.
In 2020, the Skyline program started offering one-on-one SEAS support to our students. This was as a consequence of many of our students reporting that:
They did not feel confident with the SEAS process;
They received limited advice from their school or career coordinator and were unsure which categories applied to them;
Some students were unaware as to why a SEAS application was important, and how it assists entrance to university;
Some students felt they had a closer relationship with Skyline, and therefore felt more comfortable reaching out for support when discussing personal matters and preparing their application.
We are pleased to advise that we will continue to support our year 12 students throughout the year in optimising and successfully submit their SEAS applications. We have included below some common FAQ's and our top tips.
Need more tailored advice? Book with our Program Managers Rachel (rachel@skylinefoundation.org.au ) or David (david@skylinefoundation.org.au) to discuss your options.

So, what is a SEAS application?
When applying for tertiary education via VTAC, students are able to complete an additional SEAS (Special Entry Access Scheme) or Scholarship application to be considered for exclusive opportunities which take into account any adversity or challenges experienced during VCE.
This does require submitting supporting documentation. Providing this information is strongly encouraged to put you in the best position for your course of choice, scholarships, financial support, and other opportunities.

To learn more about VTAC's Special Entry Access Scheme (SEAS) and your eligibility, click here.
Welcome Skyline Director, Thely Nguyen!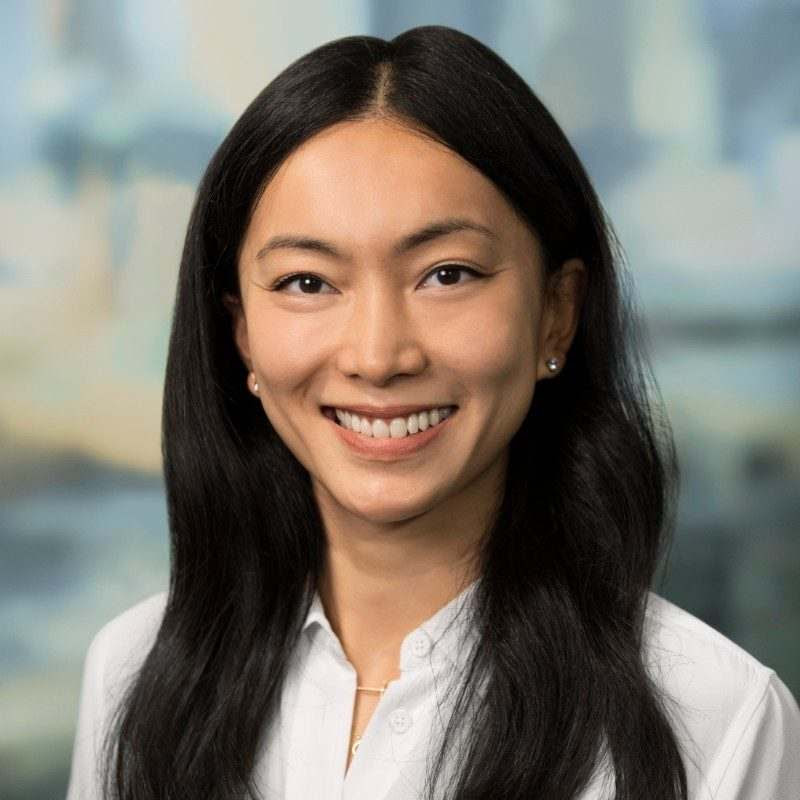 We are delighted to welcome Thely Nguyen as a Skyline Director and member of the Governance Risk and Finance Committee.
Thely's connection to Skyline started in 2014 when she was introduced to help strengthen the Alumni community and facilitate Student workshops, and had the privilege of meeting many students.
Seeing Skyline's impact, she has since remained a supporter and continues to be driven by the opportunity to contribute to Skyline's future – enabling more students to overcome challenges and find their path.
Thely has over 15 years of experience in financial services and management consulting, working with institutional clients on innovative growth and risk management solutions.
She currently works in strategy consulting with Strategy& at PwC. She holds a Bachelor of Commerce (Actuarial Studies) and Master of Applied Finance from The University of Melbourne. Welcome to the Skyline Board Thely!
Leader in Residence – Education
After such generous service as a Director, we are so grateful that Dr Elizabeth Hartnell-Young has transitioned to Leader in Residence – Education continuing to offer her wisdom and guidance to Skyline's future. 
Elizabeth also generously remains a member of the Program Team. 
Welcome Skyline Dommi Moreno!
We are so pleased to introduce Dommi Moreno to the Skyline community as a Program Manager Assistant.
Domenica was an academic and elite athlete scholarship recipient sponsored by the Ecuadorian Government to study at The University of Melbourne. She completed a bachelor's degree in Geography, Politics, and Culture, has a diploma in Project Management, and an interpreter license.
Dommi knows from firsthand experience the importance of empowering those who endure social and economic challenges. Being linguistically and culturally diverse, she understands the hindrances of living away from home and has developed useful techniques to adapt to her environment.
Her experience has been shaped around her work with the Embassy of Ecuador in Canberra, where she supported the negotiations for educational scholarships and the Work and Holiday visas between both countries.
In UNHCR, she developed reports that aided vulnerable people to gain access to education and resettled families to Australia, the USA, and New Zealand. Dommi also worked for a private migration agency supporting migrants through finding scholarships, work, and residency opportunities in Melbourne. She has tutored English and Spanish for academic purposes and started an NGO to protect the Amazon's biodiversity in her home country.
Dommi was attracted to this role because she wants to contribute to the community with her knowledge, skills, and experience to let others build their best potential using the tools and support available in Australia. Please join us in welcoming Dommi to Skyline!
Lander and Rogers in Partnership with Skyline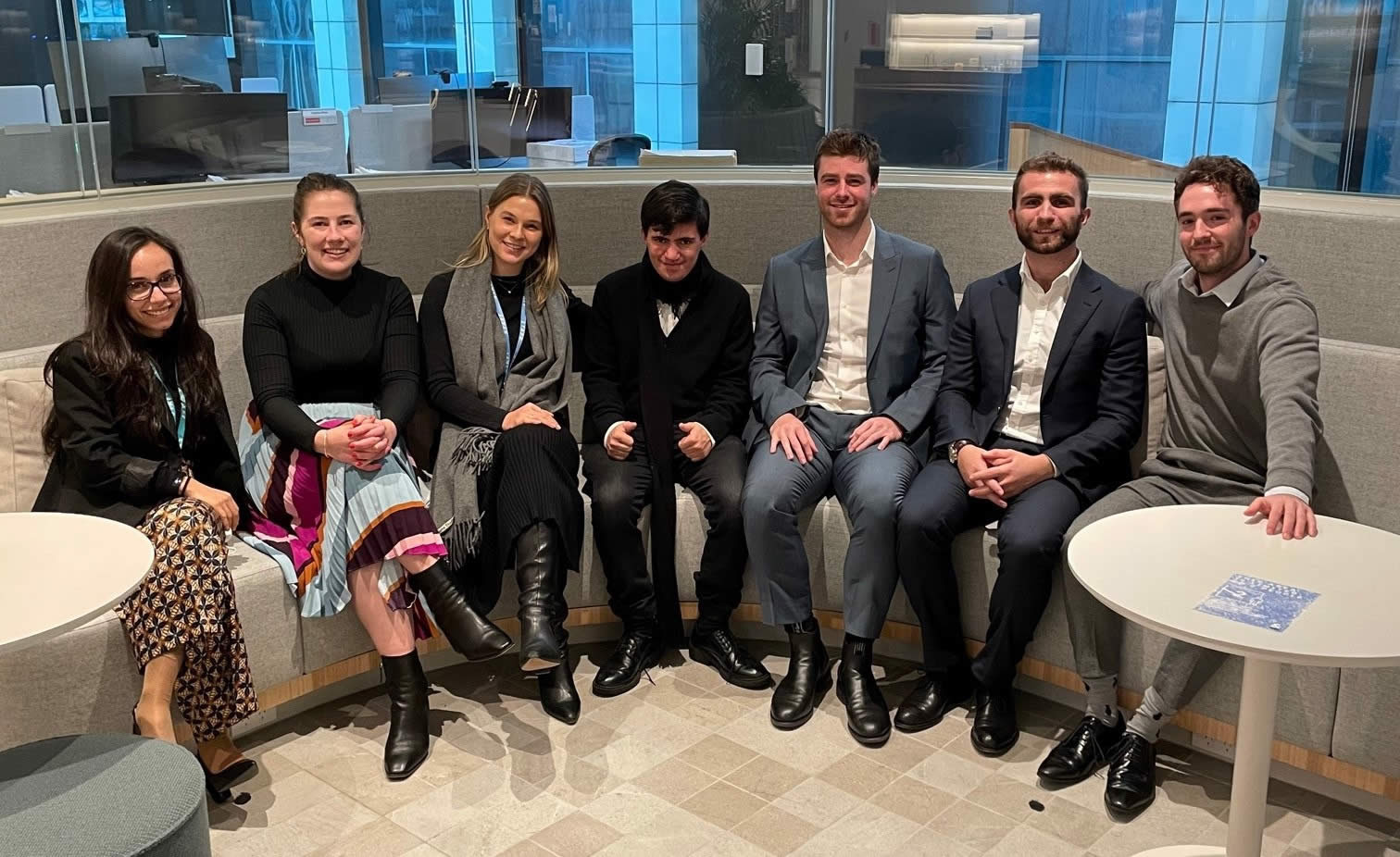 We are so grateful to Lander and Rogers for our wonderful partnership supporting Skyline Students and Alumni in their legal career pathways. Currently nine brilliant Lander's team members are mentoring Skyline Students and Alumni, and everyone is benefiting from the association.

Last week, Elijah – a year 12 Student from Carrum Downs Secondary College, spent the day at Lander and Rogers. Elijah's mentor, Ali Harley, organised a full day of activities including lunch with a group of graduates who really enjoyed the opportunity to meet and exchange ideas with Elijah.

Ali described Elijah as 'an absolute joy to have in the office' and commented that 'he might have taught us more than we taught him'. Mentoring really is a positive experience for everyone!  Thank you Lander and Rogers – we are so grateful for your leadership!