BOOK NOW! NEW DATE! – LAW ROCKS – BATTLE OF THE BANDS FOR SKYLINE!
Tuesday 23 November 2021 6:30pm Brunswick Ballroom
Existing Tickets are Transferable See Details HERE

Join Us – despite lockdown postponement for the ultimate concert – supported by our partners Law Rocks, produced by our brilliant Patron Justice Lex Lasry AM, QC, Supreme Court Judge extraordinaire – also spiritual heart and lead drummer of the Lex Pistols, and hosted by legend himself Red Symons!  

Book now for the battle between four rock bands made from the Victorian legal glitterati:
The Lex Pistols
Buncha Counts
The Padres
The Rip Offs
TICKET COST:  $50 + booking fee
TICKETS THROUGH MOSHTIX: https://skylinefoundation.org.au/lawrocks
FOOD AND DRINKS: Available at bar
2022 Selection Has Commenced!

We are delighted with record levels of engagement, with over 30 Schools nominating in excess of 220 resilient high-ability Year 10 Students for consideration to join the Skyline Community in 2022.

These nominees are now completing the rigorous first ever end to end Skyline online application process that is powered through our new streamlined digital systems.

Analysis, testing and interviewing will take place over the coming three months and around a third of these candidates will commence their VCE journey in Year 11 in our transformational Program next year.

We are thrilled to welcome more than 12 new partner Schools who have nominated over 90 gifted and talented Year 10s for consideration to join us! Welcome!
Leader in Residence – Education
This month, Dr Elizabeth Hartnell-Young as Leader in Residence – Education shares her thoughts on:

"Skyline as a 'Significant Other' in Your Corner – Skyline's got your back"- Dr Elizabeth Hartnell-Young

Everyone needs a 'significant other', say psychologists, but for some people, that valuable 'other' is hard to come by.
Feedback shows that Skyline, working side by side with our networks of teachers, peers and professionals, is highly valued by Students. Skyline itself is a 'significant other', positively influencing all-round wellbeing, and guiding decisions about schooling and pathways into further study and employment. You can read the full article HERE.
Skyline presents at World Conference!
The World Council for Gifted and Talented Children conducted its international conference Developing the Future of Gifted Education on July 31 – August 1 & August 7 – 8 and we are proud that Skyline was invited to present!

Skyline recently participated in the Virtual World Conference of the World Council for Gifted and Talented Children.

Katrina Reynen, Elizabeth Hartnell-Young and Annie Harper created an on-demand video presentation, entitled On belief, determination and peer support: Gifted, disadvantaged students maintaining education aspirations through lockdown, reporting on the experience of providing a rich program online during the pandemic.

See HERE for Elizabeth's insightful article and HERE to watch Chair Katrina Reynen OAM, Leader in Residence Dr Elizabeth Hartnell-Young and former Lead Program Manager Annie Harper's presentation.
Welcome To Skyline Ashleigh D'Souza!

We are so pleased to introduce Ashleigh D'Souza to the Skyline Community as a Program Manager Assistant.


Ashleigh is an impressive and driven Year 12 2020 graduate, with Indian cultural heritage, currently studying a Bachelor's Degree in Data Science at RMIT.
She already has a solid work history tutoring and in the food sector rising quickly through the ranks given her reliability and advanced people and service skills; and also in events where her passion for all things food has had her driving sales and marketing, customer engagement, communications and logistics.

Ashleigh is widely awarded for her calisthenics, music and academic excellence including Duke of Edinburgh Awards and she has held numerous leadership positions. Please join us in welcoming Ashleigh to Skyline!
Save the Dates: Skyline Hatch VCE Exam Revision Series in Partnership with UBS – September 20 to 24

In 2020, Skyline delivered our inaugural Exam Revision Series in partnership with UBS.
Continued support from UBS in 2021 enables Skyline to provide another engaging and inspirational Exam Revision Series for the benefit of our VCE students. Thanks to generosity of UBS, we are thrilled to be able to provide free access to the Exam Revision Series to all VCE students who attend our partner government schools.

The five-day Exam Revision Series is designed to help students walk into exams with confidence. Led by high-achieving tutors including Skyline alumni and their peers, each session will provide all the exam information that students need, including exam strategies, practice questions and more. 

Skyline Hatch will offer lectures for the most popular Year 12 subjects including English, EAL, Further Maths, Maths Methods, Specialist Maths, Chemistry, Biology, Psychology, Sociology, Literature, Business Management and Economics.  Watch a short video teaser on the Exam Revision Series here.

"The tutor was engaging and fun the entire session which helped me to stay focused the whole way through." (2020 Exam Revision Series Student, English)

To register or to find out more go to www.skyline.org.au/examrevisionseries or email hatch@skylinefoundation.org.au

About Hatch
Skyline's social enterprise, Hatch, leverages over 15 years' proven track record in Skyline delivering academic and wellbeing support to optimise outcomes for VCE Students. 

Hatch offers Exam Revision, SAC/GAT masterclasses, tutoring, coaching, personal development and mindset programs that support Teachers to deliver more for their Students. Our Team includes extraordinary Skyline Alumni and leading wellbeing educators. 

All Hatch profits are returned to Skyline Education Foundation Australia to fund more Students to join Skyline's unique two-year VCE Program. Sign up for Hatch Services HERE!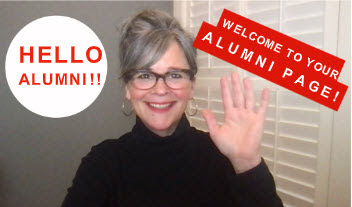 We are very excited to unveil the ALUMNI PORTAL in the Learning Management System! This is a special place for Alumni to connect with other Alumni, network, see what's on, find support, and discover opportunities to give back.
Our portal also houses some great personal development video content made for Alumni by Alumni, including custom video productions designed to support Alumni and VCE Students who may have shared experiences around identity, being creatively gifted, adversity or roadblocks. Watch this quick Welcome Video and get in touch for your login details!
The Reddrop Group
We are so grateful to our generous supporters – The Reddrop Group, enabling Skyline to empower more Students particularly in the North East of Victoria.
Thanks to Tina and Michael Reddrop's inspirational community leadership and to their wonderful their Team, more than 20 changemakers in this close-knit community have joined the Skyline ecosystem.
Together they have enabled 20 resilient high ability north east VCE Students to join the transformational Skyline Program, in partnership with Alexandra and Mansfield Secondary Colleges and Yea High School. Thank you immensely to all in The Reddrop Group.
Thank you again to our generous donors Skyline has supported 399 Students to date with a 94% retention rate. Today we have approximately 260 Alumni and 132 Students in our transformational VCE Program!
We extend immense appreciation to our generous partners: