EXCELLENCE IN EDUCATIONAL SUPPORT
AN INTRODUCTION TO SKYLINE HATCH
Skyline Hatch was launched in 2020 as a social enterprise, where the profits from delivering tutoring and academic support to students on their VCE journey support more students to participate in Skyline Education Foundation's life-changing VCE program.
The impact reaches further into our community as Skyline Hatch also creates a meaningful employment pathway for high achieving students from the Skyline Alumni community.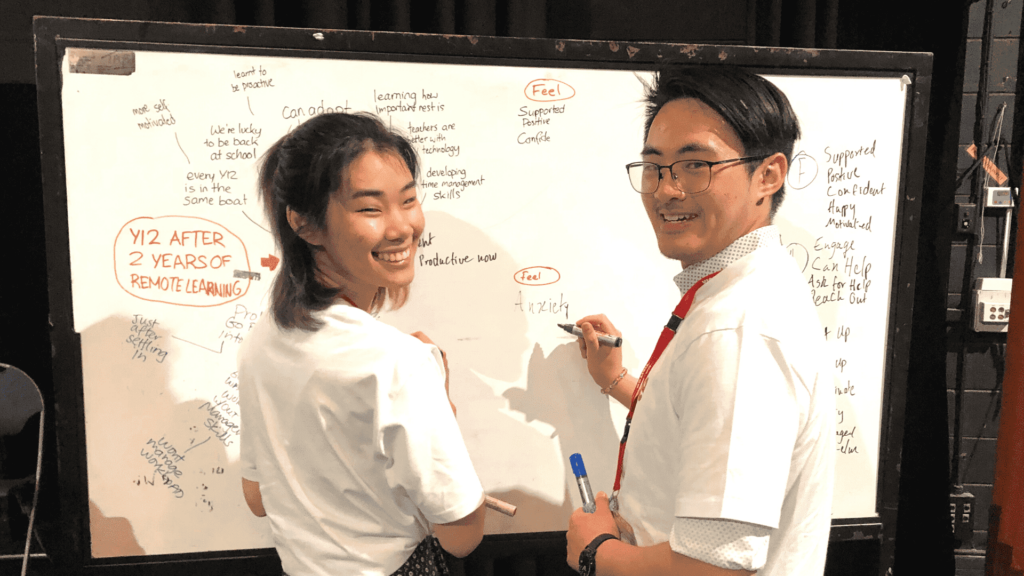 INTRODUCING THE VCE MINDSET AND MASTERCLASS BUNDLE
Skyline Hatch has bundled a series of services that span the academic year to support students on their VCE journey.  The bundle includes a combination o

f impactful academic support and transformational EQ workshops to support the whole student.

 
The year-long support makes it an attractive investment at an affordable price, and the ripple effect of that impact will be felt directly in the Skyline Foundation community as well.
HOW SKYLINE HATCH CAN SUPPORT YOUR STUDENTS WITH THIS BUNDLE:
VCE Hack - Study Skills Masterclass
This Masterclass empowers Students create a unique and individualised study solution.
Tips and tricks for students to develop their own sustainable study style and approach to time management.

Tools to support the wellbeing of students

Offered throughout the academic year.
SAC Preparation Masterclass
Delivered by the Skyline Hatch team and available for English, EAL, Maths + Chemistry.

Worked examples of sample SAC questions
Exploration of preparation strategies.
Instant Q+A support
Available for English, EAL, Maths + Chemistry.
Offered in April and July holidays . 
GAT Preparation Masterclass
The Masterclass reduces Student uncertainty and increases confidence for GAT.
Addresses writing tasks 1 and 2, STEM multiple-choice and humanities multiple-choice.

Available for English, EAL, Maths + Chemistry.

Offered in August.
This jam-packed week includes content revision, exams tips/ tricks + scoring considerations.
Designed to help Students to walk into exams with confidence.

Live Q+A component.

Choose from over 12 of the most popular Unit 3/4 subject.

Offered in September Holidays.
This workshop works with  practical strategies to support sustainable change.
Science-backed session to help students understand, manage and overcome the

 

feelings of stress while working under pressure.

Exploration of strategies to implement before things spiral out of control.

Offered throughout the academic year.
THIS BUNDLE IS THE PERFECT OPTION FOR VCE STUDENTS TO HAVE ACCESS TO YEAR-LONG SUPPORT THAT INCLUDES IMPACTFUL ACADEMIC PROGRAMMING AND TRANSFORMATIONAL PERSONAL WORKSHOPS FOR STUDENT SUCCESS.
WHY CHOOSE SKYLINE HATCH?
Engaging and interactive sessions underpinned by rigorous research and experience.

Led by aspirational high achieving alumnus and inspirational leading educators.

Seamless access to high-quality VCE resources + online learning via our bespoke online learning portal.

Affordable pricing that gives back to education, increasing our capacity to deliver more impact throughout more of Victoria.
The support of this bundle spans the academic year making it a great investment at an affordable price. It is also a great complement to our weekly tutoring offering.
WE INVITE YOU TO WATCH THE VIDEO BELOW AND MEET SOME OF OUR TEAM!
We invite you to arrange a call to discuss the right solution for your Student community.
Email sally@skylinefoundation.com.au to arrange a time or click the button below to get in touch with our team.